Humes Time Dealer Of The Year

"
Developing so many great, long-term relationships with customers over the years has been very satisfying,
" nominee Clark said of his retail automotive career."
I enjoy connecting with customers, listening to them, not just about the vehicles, but about their own lives and families.
"
A 1982 graduate of Cathedral Preparatory School in Erie, Pennsylvania, Clark earned a degree in business management and marketing from Gannon University, also in Erie, in 1988. While he was a senior in high school, Clark's uncle, Bob Humes, asked him to work part-time at his dealership, founded in 1946, which first sparked his interest in the car business.
"I enjoyed working at the dealership, washing cars, helping keep the lot clean, arranging vehicle displays, talking to customers both in the service department and showroom," he said. He took early morning classes at college so he could continue helping his uncle in the afternoons and evenings, eventually moving into sales.
"My Uncle Bob's family-owned and -operated business fosters a culture where satisfying the customer is our number one priority," Clark said. " My cousin Greg Humes and I have worked hard to make sure we always look long-term by pricing competitively, focusing on customer relationships and rewarding our employees for great customer service and community involvement. " Today, the operation also includes Humes Ford of Corry in Corry, Pennsylvania.
Clark's strong commitment to his community was fostered at an early age. "My parents were very active in our church, the local food bank, and it seemed like they were always volunteering to help others by repairing homes for the elderly, shoveling snow from their sidewalks and helping anyone in need," he said.
Inspired by his parents, Clark and his wife, Karen, also give back. The couple chaired the 2017 Guess That Tune Gala in support of the Sisters of St. Joseph Neighborhood Network, which helps revitalize inner-city neighborhoods in Erie. "We raised a total of $84,000, up from $37,000 the prior year," he said. They also helped the Inner-City Neighborhood Art House in Erie streamline its fundraising efforts by securing corporate sponsors and garnering media coverage for the students' work. In addition, the couple hosted the Crime Victim Center of Erie County's Moonlight on the Bay black-tie gala this past September.
"I use the strength of our business relationships with many of our major vendors to help local charities, as well as the local media, television, newspaper and radio and printing companies to help promote the fundraising events, " Clark said.
He is also proud of his association with Warriors to Washington, a group that honors Erie-area veterans by taking them to war memorials and historic sites in Washington, D.C., and has sponsored a 5K run/walk to raise money for the organization.
Clark was nominated for the TIME Dealer of the Year award by John Devlin, president of the Pennsylvania Automotive Association. He and his wife, Karen, have three children.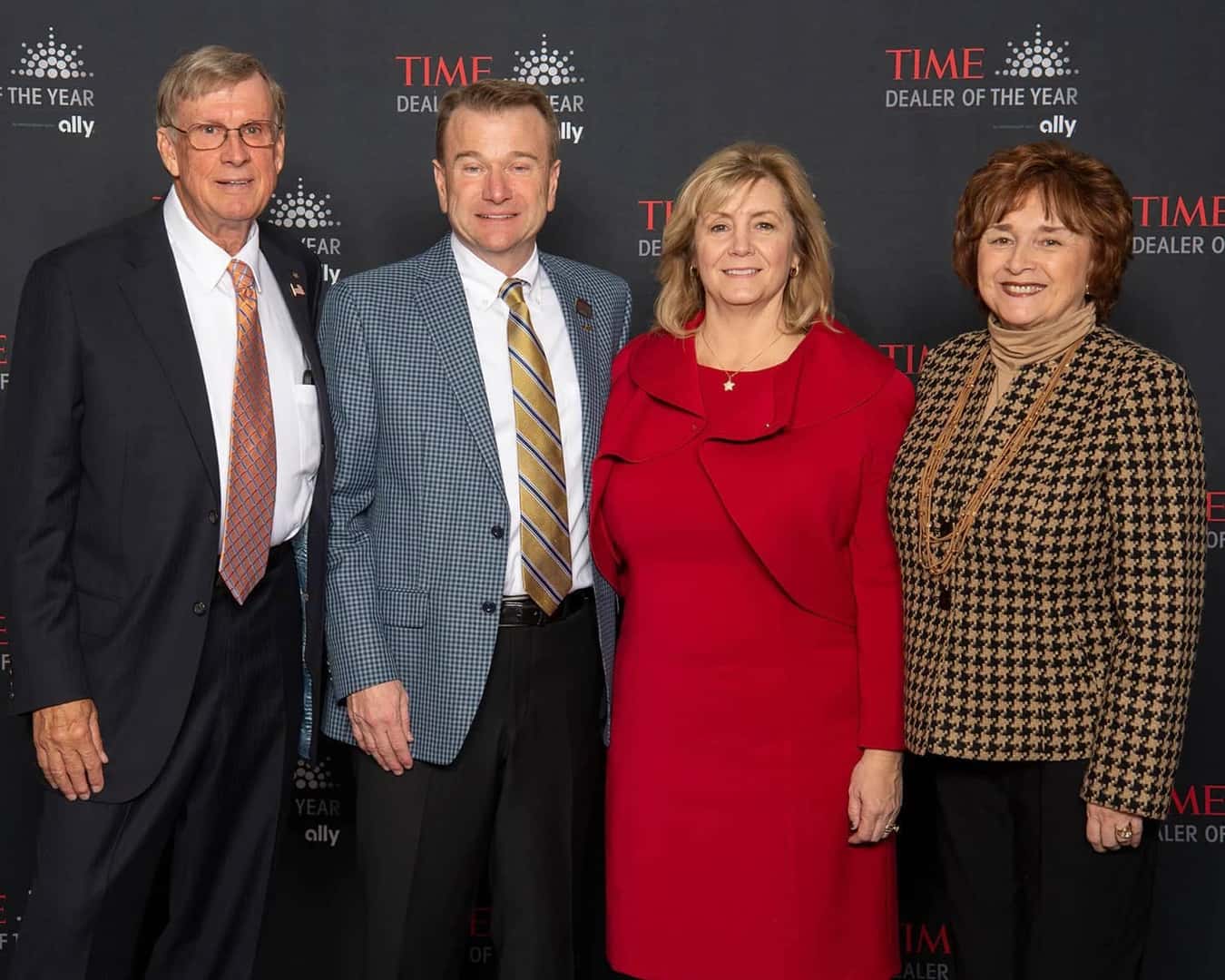 Matt Clark
Humes Chrysler Jeep® Dodge RAM
Waterford, Pennsylvania
"I enjoy connecting with customers, listening to them, not just about the vehicles, but about their own lives and families."
Information provided by https://www.ally.com
---