Humes in the Community
A glimpse of our love for our community.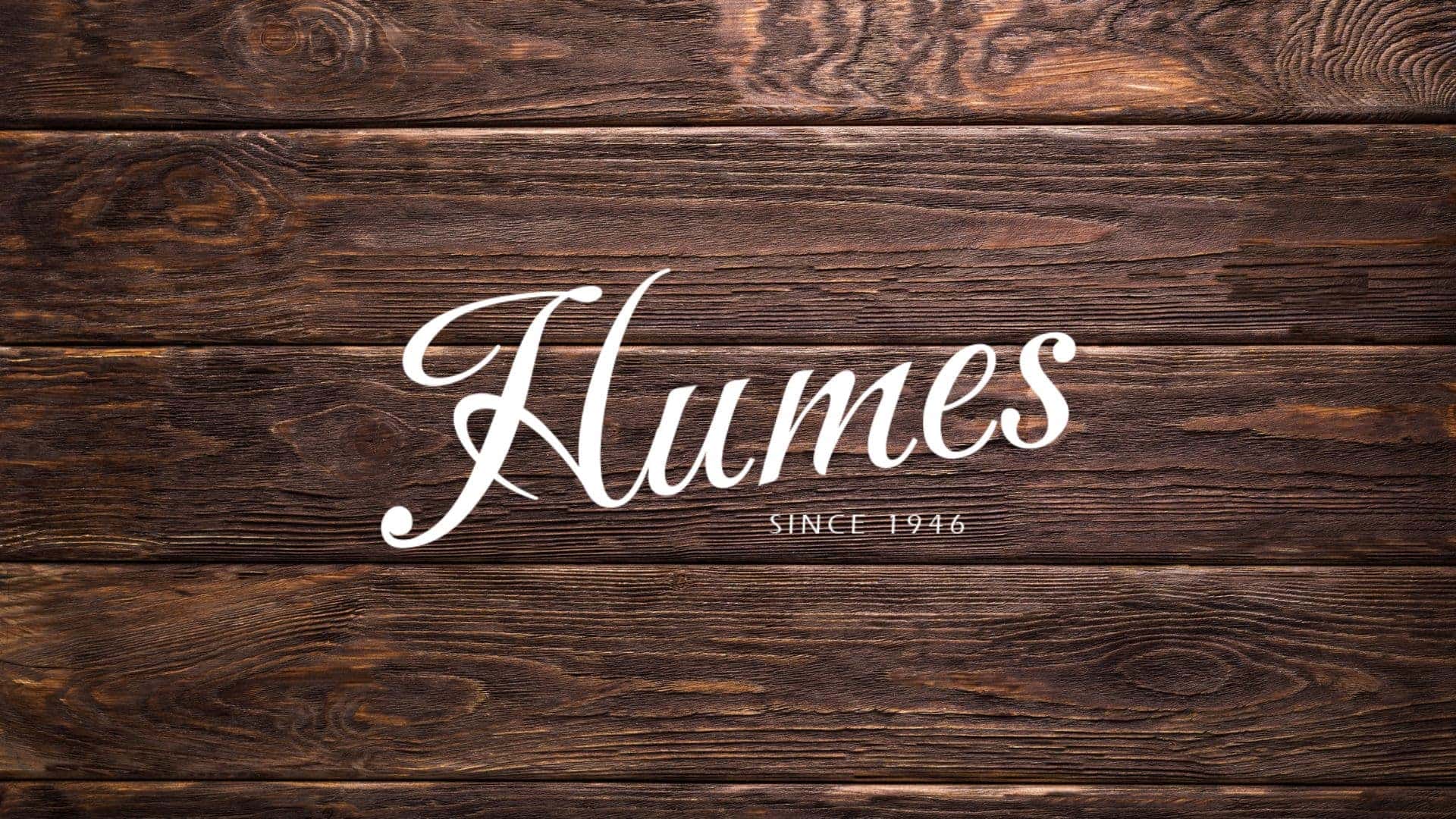 Months
2
Establishments
4
Donations
$8,000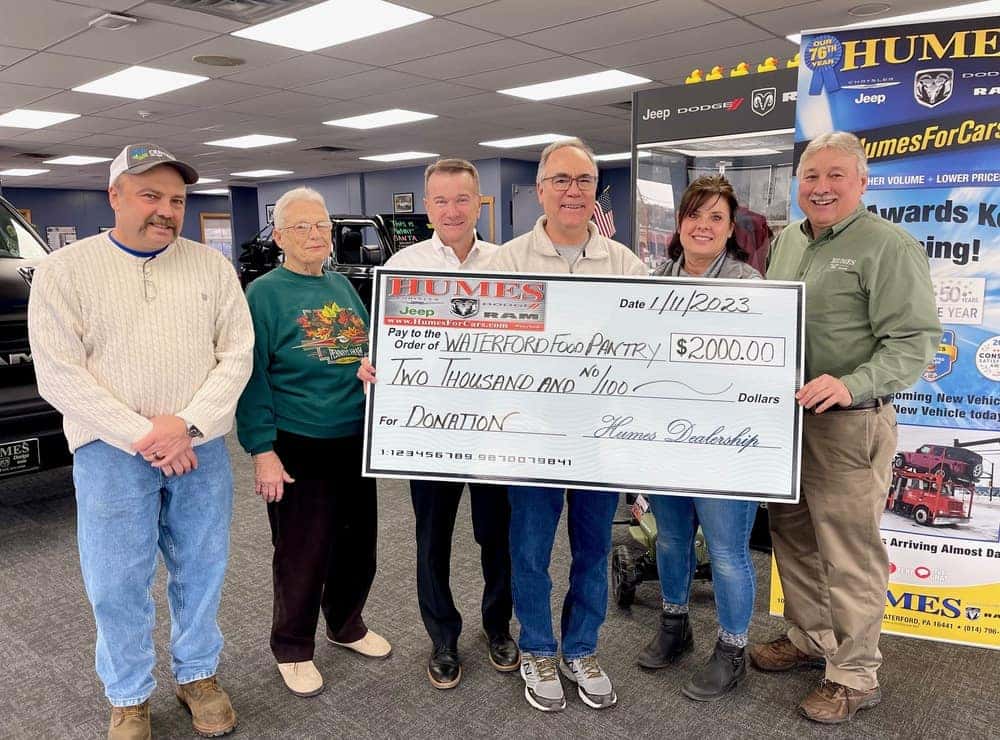 Waterford Food Pantry
We believe in helping wherever and whenever possible, but this was extra special for us. The Waterford Food Pantry provides food for those who need it and there truly is nothing more honorable than that.

We are so happy to be able to contribute to their wonderful cause!



"Humes Chrysler, Jeep, Dodge & Ram has always been very generous in our community, and today they gave a large donation to the Waterford Food Pantry. Thank you very much for all of the help you give us!" – Waterford Food Pantry
Warriors to Washington
We are humbled by the acts of love demonstrated by our troops on a daily basis. There is, of course, no way we can repay each and every soldier for their much appreciated service to our beautiful country, but we hope this token of our gratitude helped at least one of our heroes in some way.

For any soldier reading this now, we appreciate you and your service!



"VETERANS OF THE MILITARY PLACED THEIR LIVES ON THE LINE, TO THEM WE OWE OUR COMMITMENT." – Warriors To Washington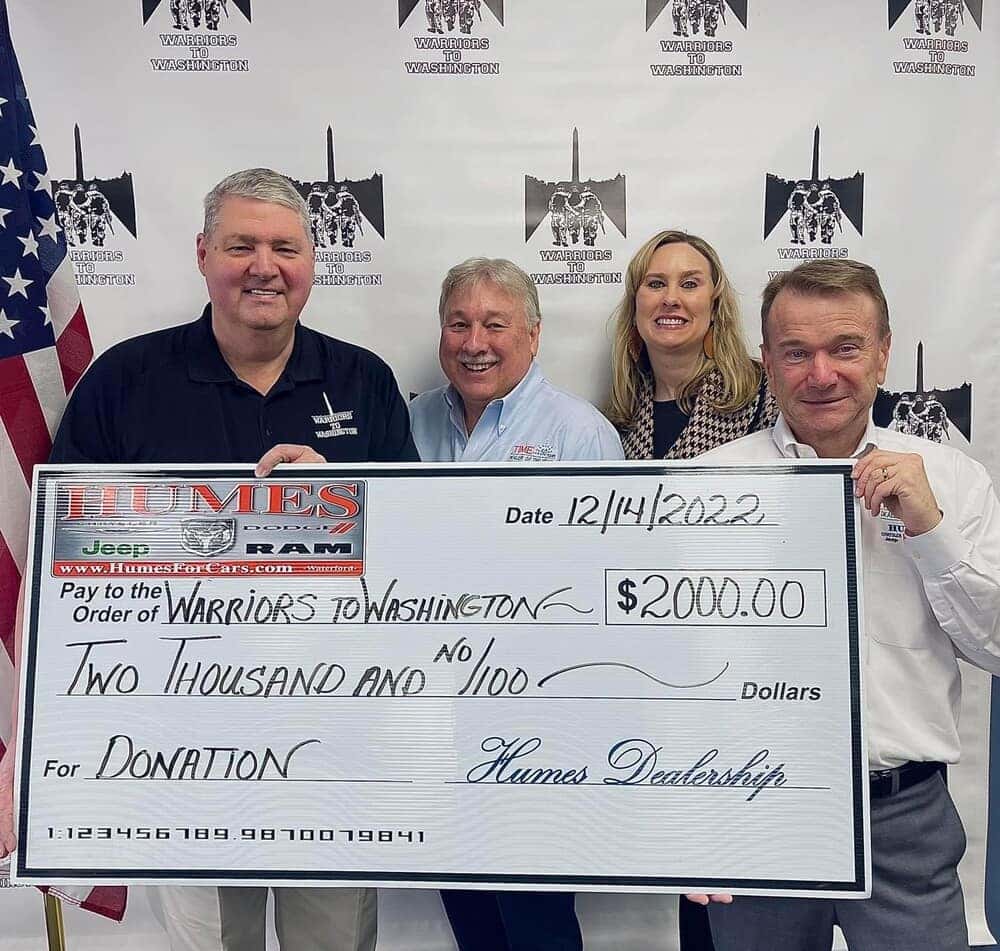 ---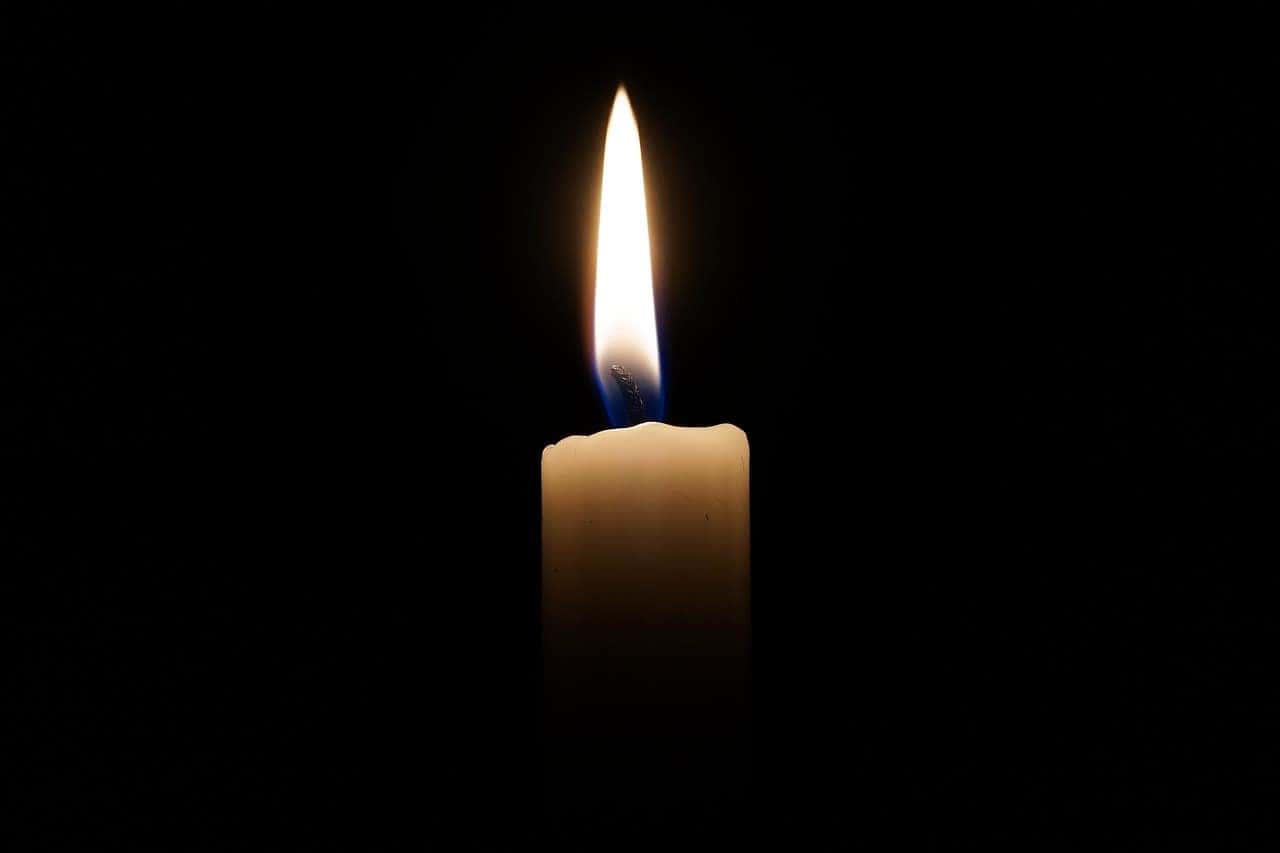 "Think of giving not as a duty, but as a privilege."

— John D. Rockefeller Jr.
---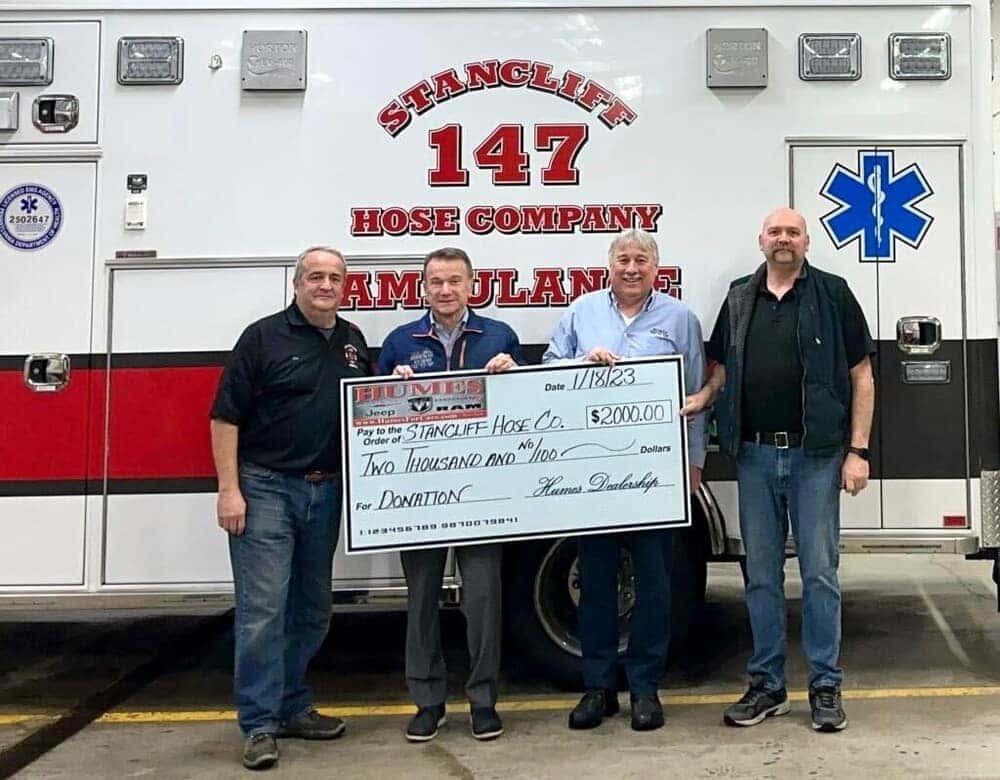 Stancliff Hose Company
We appreciate every person who dedicates their time and energy to being one of the first to respond to help their community when they need them the most. We are especially grateful to the Stancliff Hose Company for their efforts to keep our community safe!

To the Stancliff VFD, thank you for your dedication to us all!



"Thank you to Humes for their continued support of our department and the community!" – Stancliff Hose Company
Inner City Neighborhood Art House
We are proud to support the Inner City Neighborhood Art House and create a better community through art and creativity.

Thank you for all the inspiration you give to our community!



"We are so grateful for the amazing support from Karen & Matt Clark, as well as Humes Chrysler Jeep Dodge Ram. Thank you for your help to inspire a better future through the arts!" – Inner City Neighborhood Art House