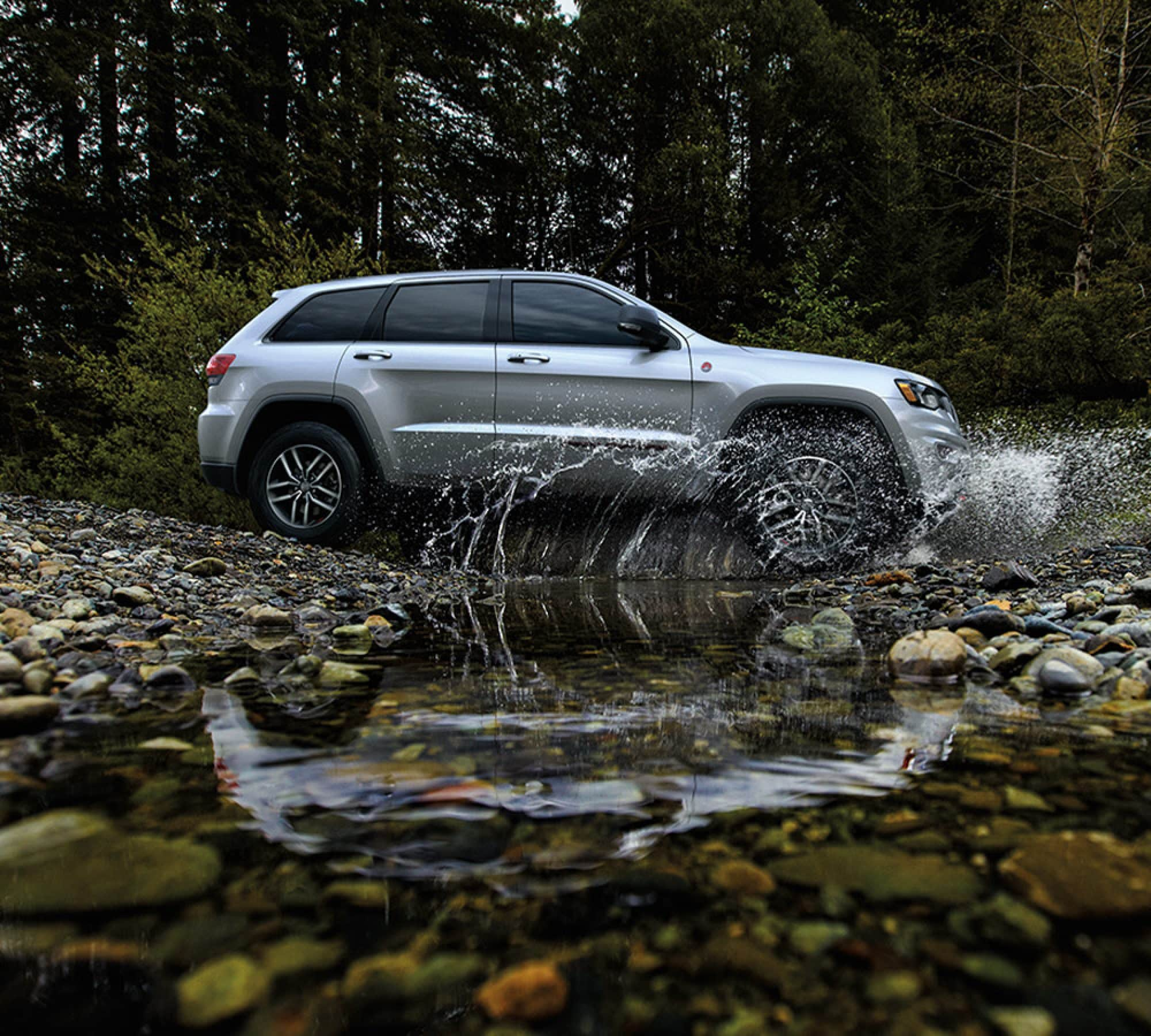 Tire Maintenance 101
Brought to you by Humes Dodge Chrysler Jeep Ram
To get the most out of your Dodge, Chrysler, Jeep, or Ram vehicle, you need to keep up with your regular maintenance, which includes tire maintenance. If you want to cruise down High Street and head to the Waterford Borough Historic District or if you want to head on over to LeBoeuf Lake for a day out on the water you're going to need not only a running vehicle but also a set of tires that are properly inflated and have the right amount of tread. Make sure you're taking proper care of your tires by continuing on down below.
What does proper tire pressure mean?
Seasons change here in beautiful Pennsylvania which means the temperature can range from positively frigid to sweltering out. These drastic temperature changes can cause your tire pressure to fluctuate. Running over potholes and hitting curbs can also cause your tire pressure to change. These factors mean you should be checking your tire pressure at least once a month. Most new vehicles have a tire pressure monitoring system built-in now but it's always a good idea to keep a tire pressure gauge in your vehicle. You can reference the tire pressure label in your door frame and fill your tires to the proper PSI yourself or you can bring your vehicle down to Humes CDJR and have one of our techs do it for you.
What does a tire rotation do?
Did you know rotating your tires on a regular basis helps prevent irregular wear? When your tires wear evenly they will last longer and provide better fuel efficiency. Some manufacturers recommend you rotate your tires every 5,000 to 8,000 miles. To know when to rotate your tires you can either consult your owners manual or giving us a call and we'll let you know.
Can you explain tire tread?
Having the proper amount of tire tread on your vehicles is of the utmost importance. When you have little to no tire tread, you're going to have an incredibly hard time gripping the road, especially during inclement weather like rain or snow. You can check your tire tread by grabbing a penny and sticking Lincolns head down first and checking to see if you can view his whole head. If you can, it is time to head on down the Humes CDJR and get yourself a new set of tires mounted and balanced.
Tire Maintenance at Humes Dodge Chrysler Jeep Ram in Erie, PA 
Our skilled service technicians are capable of performing all of the maintenance your tires need including checking tire pressure, inflating tires, mounting & balancing new tires, and performing alignments. Our skilled techs are joined by friendly service advisors who can assist you in setting up an appointment, renting a vehicle, and setting you up with our shuttle service! You can get in touch with our service advisors by calling us at 814-589-3883! Before you come in for service we recommend checking out our
service specials page
so you can save money on your visit!