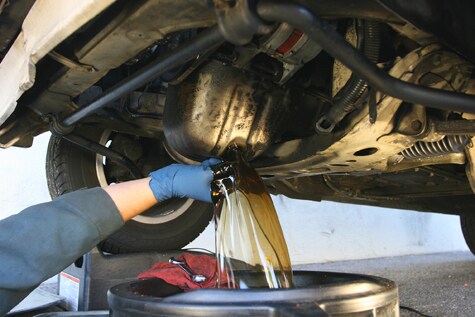 Schedule Service
Humes Chrysler Jeep Dodge & Ram: Providing Premium Vehicle Service to the Waterford and Erie Areas
In order to continue performing and feeling the way you want, your vehicle requires maintenance on a consistent basis. Without this care, you will find your vehicle falling short in more ways than one, unable to live up to the lofty expectations you place upon it. Thankfully, we have a solution for you. When you schedule a service, our service center can conveniently make all of the necessary maintenance adjustments to your vehicle in a timely fashion, getting you back on the road and your vehicle back to standing out like its usual self.
So how do we do this? Our highly trained technicians, veterans in the automotive industry, can assess your vehicles needs and get started right away. These services can include but are not limited to oil changes, brake repairs, tire rotations, multi-point inspections and much more. With this level of highly detailed attention, there is no reason to avoid bringing your Jeep, Dodge or Ram vehicle into our dealership. Damage your Ram truck or other vehicle? We can make a difference there as well, repairing the damaged components of your vehicle and getting you back on the road.
Need a new part for your vehicle? Our parts department can help with that. Just fill out a parts request, located on our website, and we can get back to you with the availability of the part you are looking for and all of the necessary details. In a matter of nearly no time, you can enhance the performance of your vehicle with original equipment manufactured parts.
Finance Your Servicing in an Affordable Fashion with our Parts and Service Coupons
Looking to save a buck or two? Take full advantage of our great coupon offerings, which can truly make your servicing trips more affordable in numerous ways. From service to parts and tires, these coupons can come in handy and really help out.
Keep your vehicle in tip-top shape by scheduling a servicing with us today. Also be sure to stop in or give us a call with any questions you may have. We look forward to assisting in any way we can.
Service Department Hours
Monday

07:00AM - 06:00PM

Tuesday

07:00AM - 06:00PM

Wednesday

07:00AM - 06:00PM

Thursday

07:00AM - 06:00PM

Friday

07:00AM - 06:00PM

Saturday

07:00AM - 02:00PM

Sunday

Closed
Directions
Get Directions