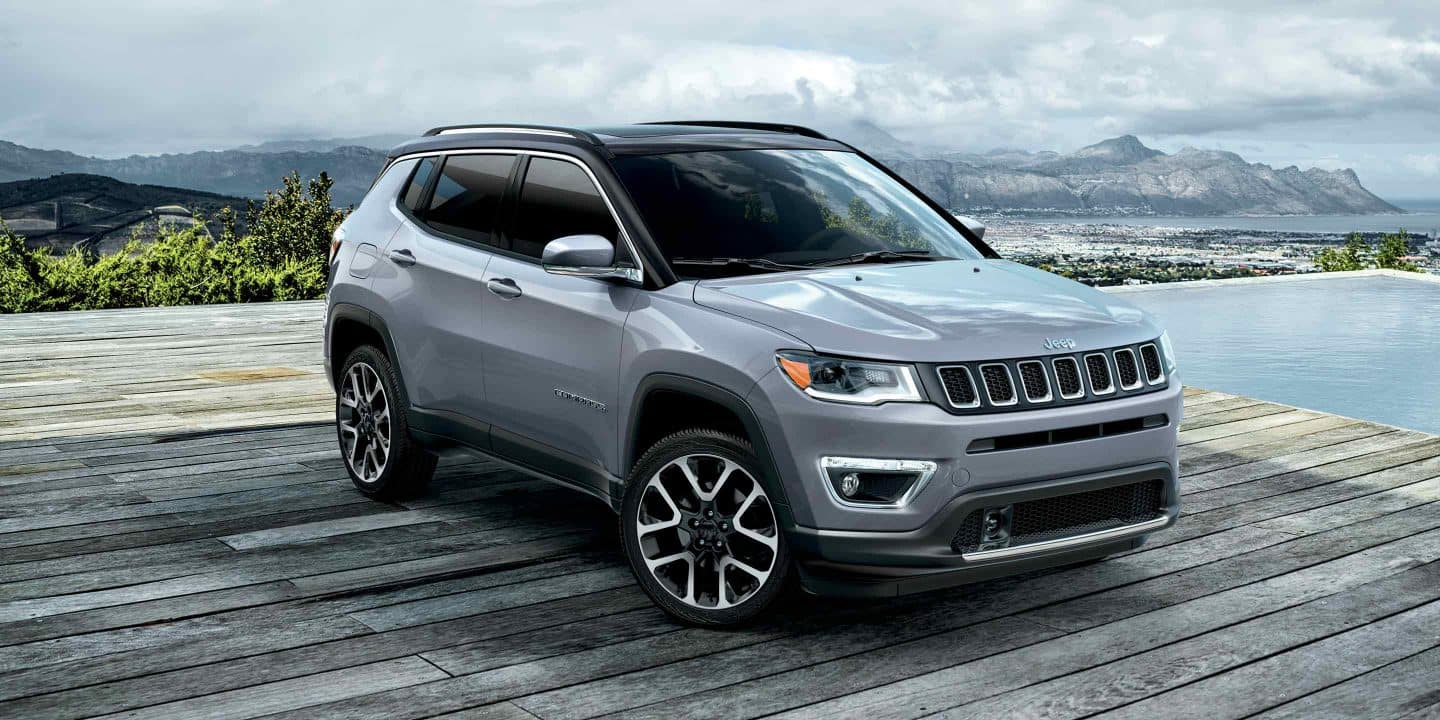 View Inventory
Schedule a Test Drive
2019 Jeep Compass at Humes Chrysler Jeep Dodge Ram
Awarded AVL's Best Off-Road Value, TAWA's Activity Vehicle of Texas Pick, and top IIHS Safety Pick, the Jeep Compass is a capable compact SUV that's trusted the world over. Sold in over 100 countries' markets, the 2019 Compass is beloved for its unmatched combination of features and abilities that have truly conquered the globe's terrains. With a satisfying blend of modernity, power, confident style, and comfortable interior, the Compass' small stature hardly limits its capabilities and spaciousness.
Engine Performance
Max EPA rated 32 mpg highway
2.4-liter TigerShark 4-cylinder
Three available transmission systems
Safety Features
New advanced cruise control availability
Capable 4x4 Selec-Terrain stability drive modes
Advanced Safety Group Package
Vehicle Design
127 cu-ft passenger space / 27 cu-ft trunk volume
7- or 8.4-inch Uconnect touchscreen
All-wheel drive 2,000 pound tow capability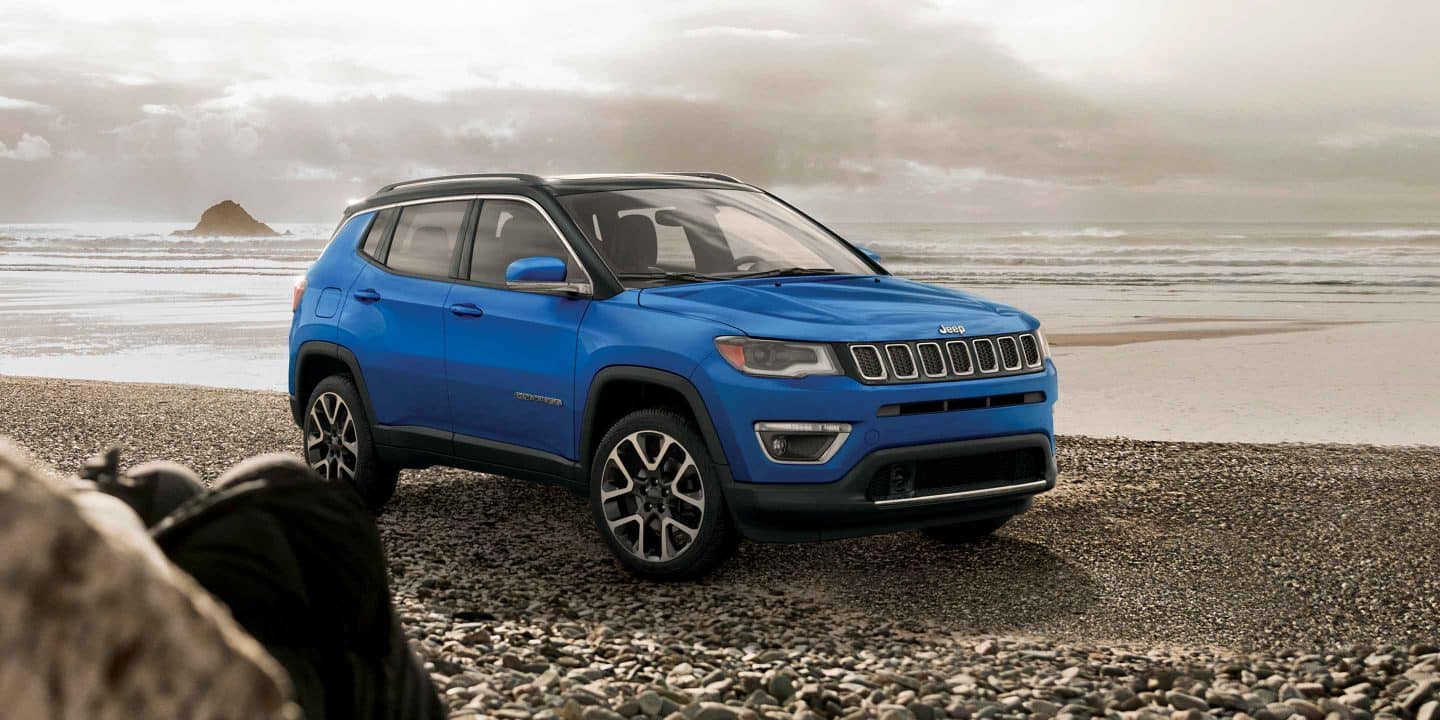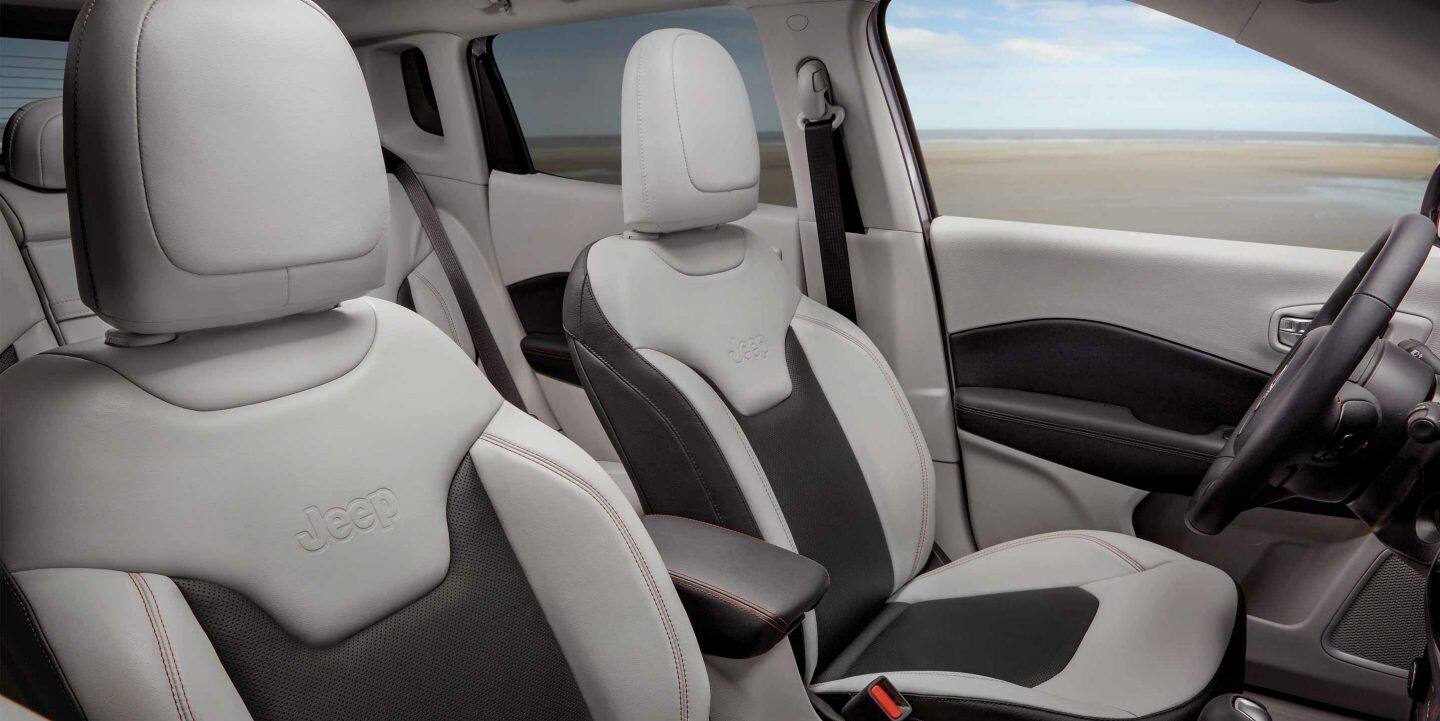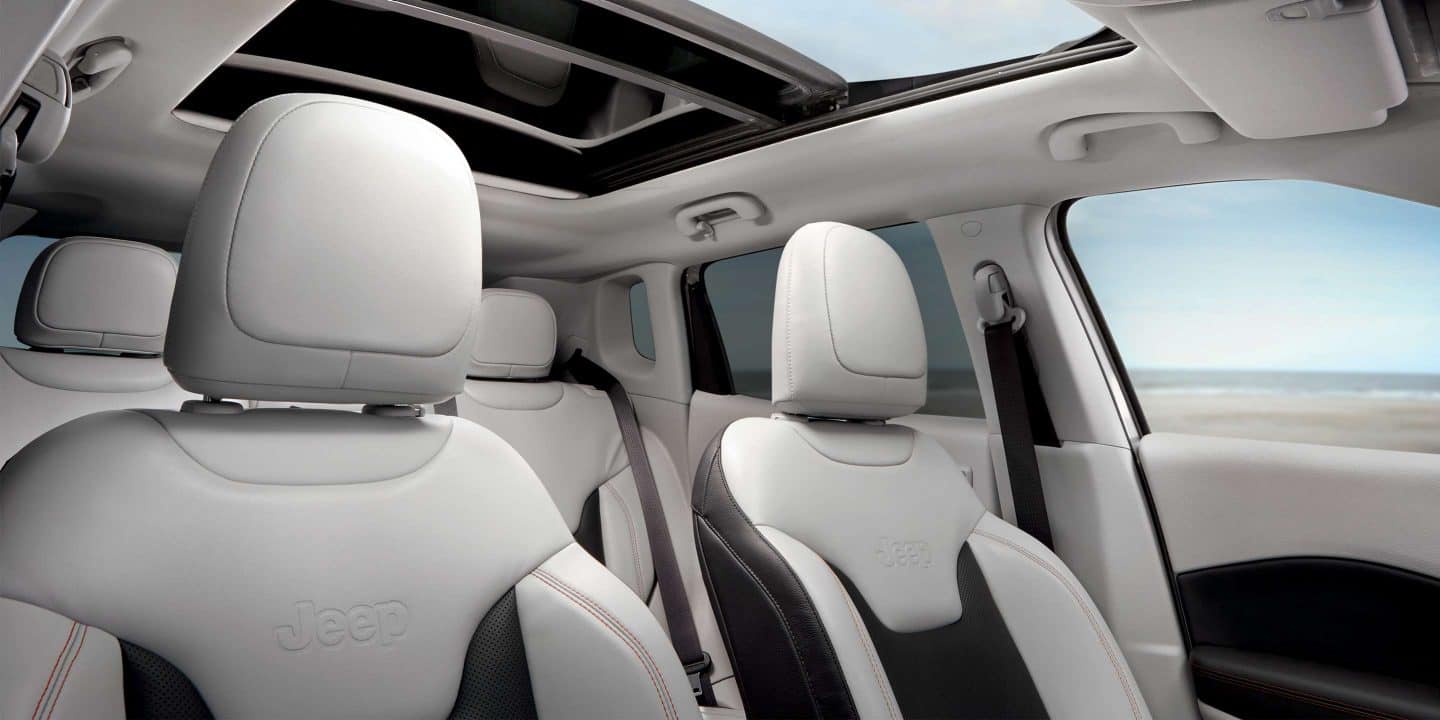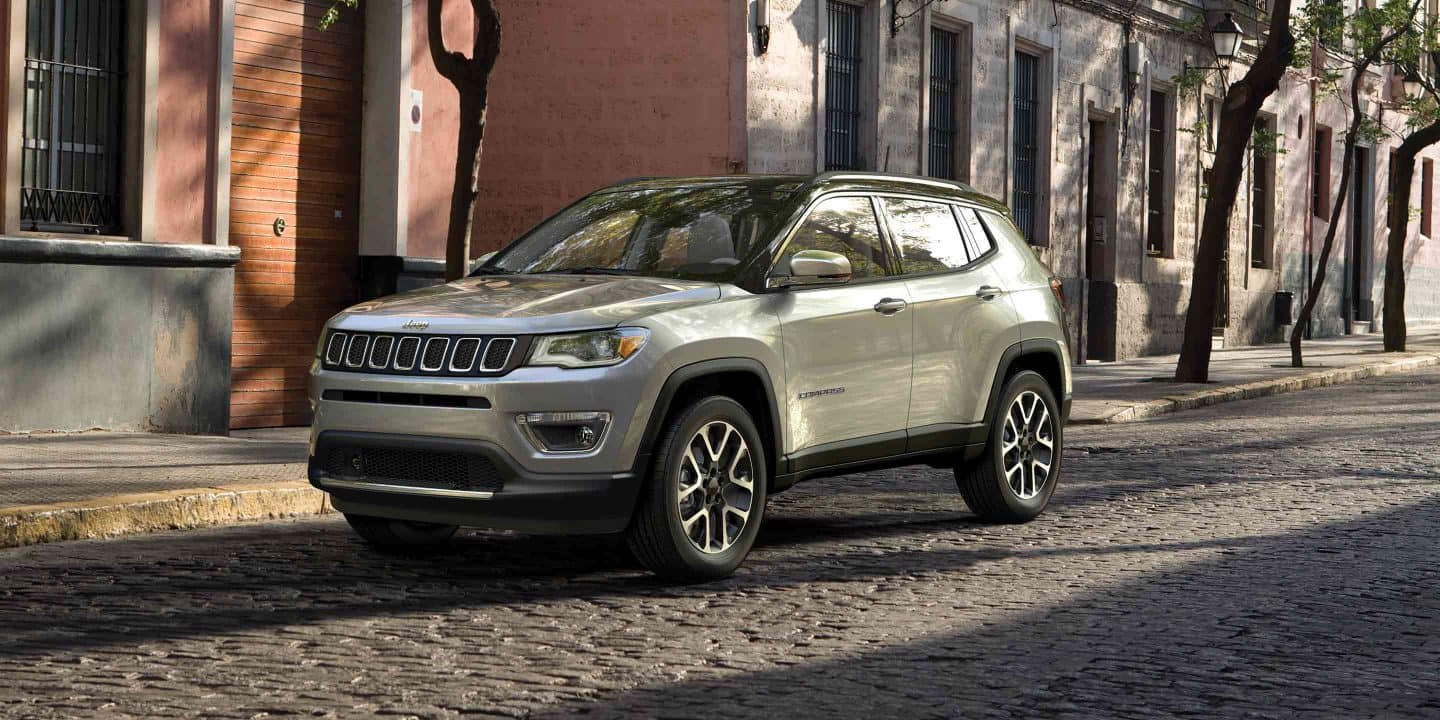 What power can I expect out of the 2019 Compass?
With builds that are either 4x2 or 4x4, the 2.4-liter four-cylinder Tigershark is apt for being a sporty around-town and highway cruiser or a capable vehicle of the twisting backroads and unpaved trails. You have a choice of channeling the 180 horsepower and 175 lb-ft of torque through either a six-speed manual or a six-speed automatic transmission when opting for a front-wheel drive vehicle. All-wheel drivetrains instead have the option of the six-speed manual or nine-speed automatic, which broadens the torque delivery to low gears for a smoother acceleration and better low-speed performance. All-wheel drive Compasses also come equipped with Jeep's advanced Selec-Terrain low-gear drive modes. These five available modes customize your vehicle's engine and stability systems to better perform on difficult terrains such as Snow, Sand, Mud, and the Trailhawk-exclusive Rock mode. Sport mode is also provided for better on-road handling about twist and turns, giving better more responsive acceleration. All-wheel drive vehicles are also rated to tow up to 2,000 pounds.
How comfortable is the interior?
Bringing the same luxurious appeal as its design muse, the Grand Cherokee, the Compass mirrors its larger counterpart's wide stature, powerful presence, and sleek silhouette that was introduced in the Compass' recent 2017 remodeling. This is the second generation of this Jeep model, upping the ante with the latest technology and premium materials Jeep has to offer. The 127 cubic-foot passenger volume averages 40 inches of legroom for its front and back rows, comfortably seating five passengers for any length of ride. The rear 60/40 split seat even reclines, hardly impeding cargo volume as the Compass has 27 cubic-feet in the trunk to offer any supplies, equipment, or packs you need to bring along for the journey. Front and center, the 2019 Compass provides you with an award winning entertainment system that's run by the 7- or 8.4-inch touch multimedia screen. The latest Uconnect technology, voice recognition, Apple or Android smartphone syncing, Bluetooth, HD Radio, and available SiriusXM and GPS are all equipped into this control center, feeding tunes, directions, or phone calls to the six speakers of the vehicle. Dual-zone automatic temperature controls, pushbutton start, under-floor trunk storage, and a 115-volt three-prong outlet come standard in the 2019 Compass. We like the All-Weather Group, equipping your Compass with the optional heated and ventilated seats, heated steering wheel, and defrosting windshield and side mirrors.
What driver assist features are available?
For 2019, the Advanced Safety Group Package has been enhanced to also include available adaptive cruise control among its other driver assistance technology. This feature monitors the distance between you and the car in front of you while in cruise mode, maintaining a consistent and safe space automatically. Blind spot and rear cross-traffic obstacle detection, proximity warning parking sensors, and automatic windshield wipers and highbeams are still provided in this package to supply you with a surrounding security system from potential collisions.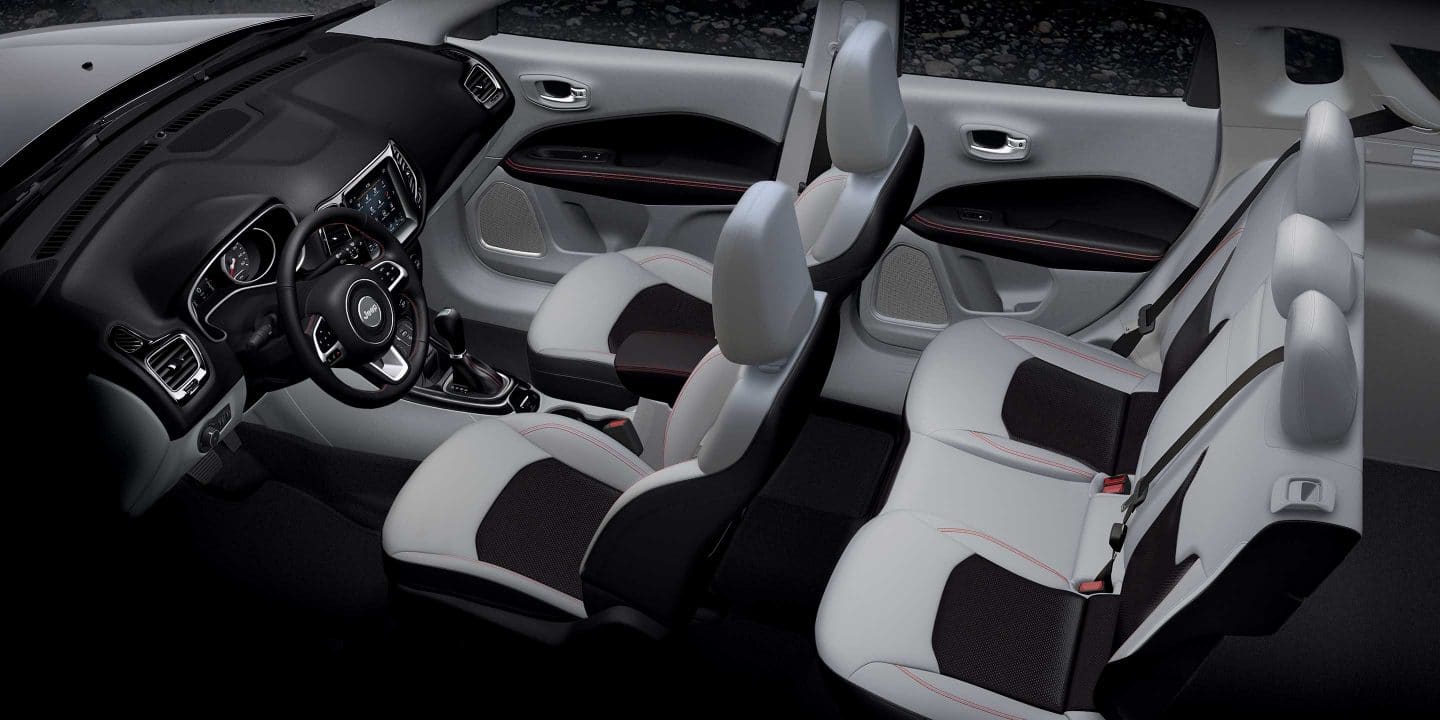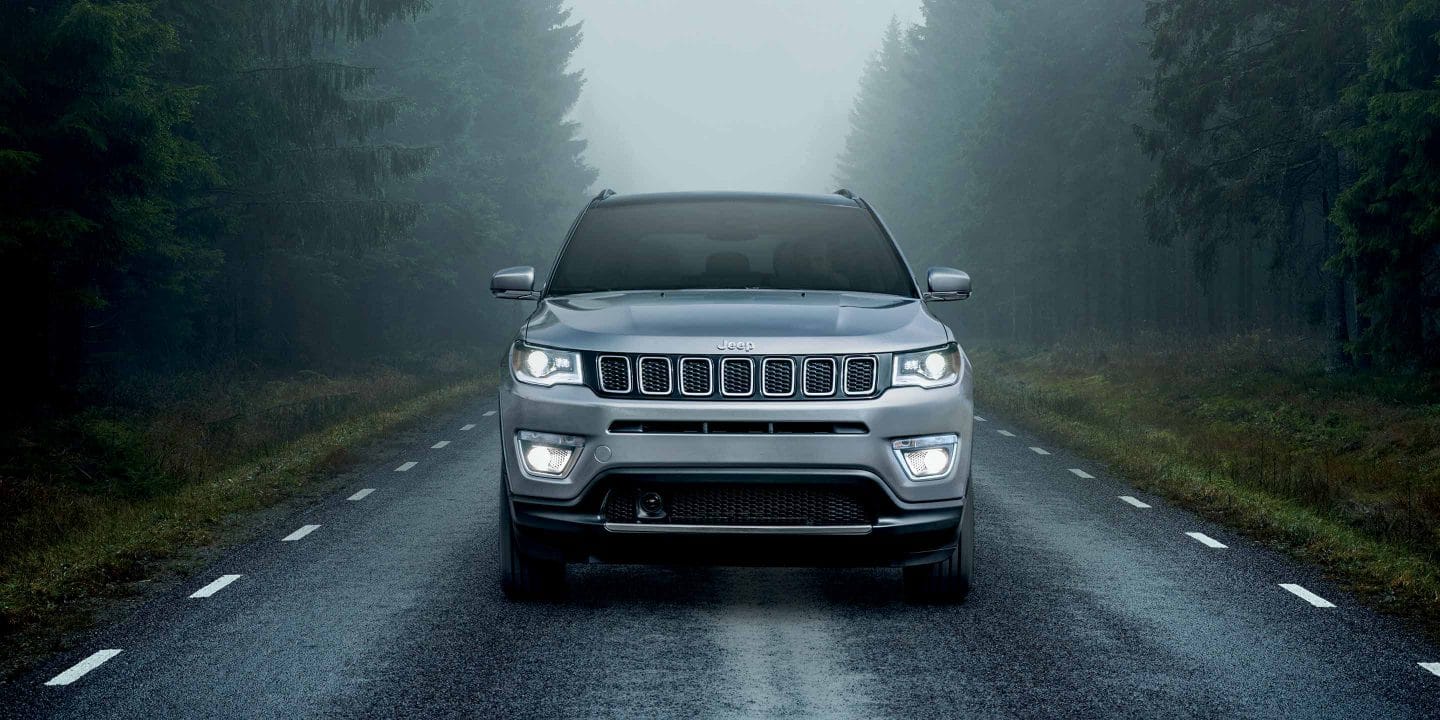 Final Thoughts on the 2019 Jeep Compass
The Compass provides for those who need every day reliability and efficiency as well as heightened performance and comfort. Jeep knows that your life is never one dimensional consisting only of the workweek commute, you want excitement and adventure too! The 2019 Jeep Compass capably achieves all this in a stylish, sporty, and sophisticated package that's ready to take you on your next journey.
Apply for Financing
Schedule Service